Posted By: The Tech Academy
By: Lindsey Young, Marketing Director of The Tech Academy
---
It's estimated that 70-80% of junior level positions are not posted. So how do companies fill these positions? Every introverts worst dream: Networking.
Per a recent study, 85% of all jobs are filled through networking!
Networking refers to going out and meeting new people. It's spreading the word about what you can offer. Networking can also refer to utilization of existing connections (such as friends and family) to obtain new connections – such as meeting the Hiring Manager of a company through a friend that works there. Basically, it comes down to promoting yourself to others and forming new relationships.
Networking is an important part of any career. It can present you with opportunities to learn from experts and your peers, present you with an opportunity to work on side projects that align with your interests, give you a sense of community in your field of work, and most notably networking can greatly improve your chances of landing a great job.
For many beginners, networking can be an intimidating task, so we've put together 6 tips to help you blossom into a networking pro:
Attend meetups

The hardest part of networking is often knowing where to go. One of the best places to start is finding groups with similar interests on Meetup.com or other such websites. While the idea of walking into a room with strangers can seem intimidating, most of these meetups are a casual setting of people networking and sharing ideas.

Learn how to network through experience

As an introvert myself, learning this skill was an uphill battle sprinkled with awkward encounters. There are countless books and resources online that can provide a great plan and starting point, such as The Complete Software Developer's Career Guide by John Sonmez, but the best way to improve your networking skills is to put yourself out there and get some practice.

Find similar interests by asking open ended questions. Asking about projects that they're passionate about or how they got their start in tech or at their company are good ways to get the ball rolling.

Simply put: ask questions about them and then tell them what you're looking for.

Have a purpose and plan beforehand

Are you networking to find a job? To increase sales? To learn new skills? To find an investor?

Establish a clear goal so that you're adequately prepared when you go out. Your reason for networking also affects what types of events you attend. For example: someone looking for a job in manufacturing wouldn't attend a book club (though, who knows?).

Once you've established the "product" you want to obtain through networking, make a plan. Your plan could be as simple as: "Talk to as many people as I can," "If they go around asking everyone to introduce themselves, mention that I am interested in a developer position," "Hand out 25 business cards," etc.

Being prepared and focused will help ensure you take full advantage of the opportunity, and could help alleviate your nerves.

Have business cards

What might seem like an outdated practice in the days of LinkedIn, Business cards make it easy for anyone to follow up with you, while also showing professionalism and preparation.

If you are currently unemployed, simply put "Software Developer" or some such title on the card. At many meetups, they even have a place where attendees can leave business cards.

Don't be "bad at names"

After leaving an event with multiple business cards, keeping track of who's who can be difficult. A good practice is to write a note about your exchange with someone on their business card or in a notebook to help remember who you meet. You can even keep a spreadsheet of all the contacts made and track future follow ups. Try to do this right after leaving an event, while your memories are still fresh.

Follow Up

You won't need to follow up with everyone you meet, but it's important to know how to effectively do so when you're interested in building a professional relationship. It's nice to add a personal touch, so when following up (via email or LinkedIn) try to circle back to something you were discussing.

For example: You can send them an interesting link relevant to your conversation or let them know how a piece of advice they gave you helped you out. Just mentioning what you were discussing could be helpful to jog the recipients memory, but try to contribute something to the conversation. If you're looking for a job, send them your resume.
At The Tech Academy, we cover networking and the best job search practices in our Job Placement course (which is part of all our coding boot camps). To find out more, contact us today!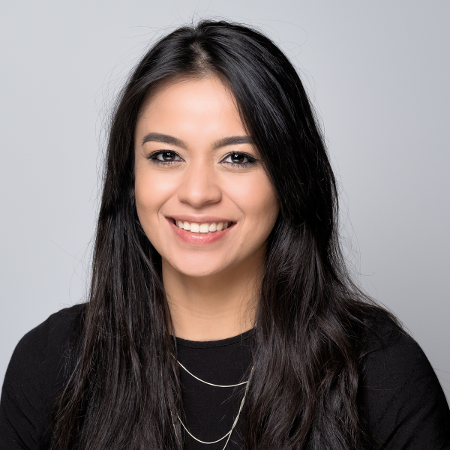 About the author: Lindsey Young is a Marketing professional who has been with The Tech Academy for over 2 years, where she has been part of a team whose goal is to help aid in the continued growth of the bootcamp and success of the students.

As The Tech Academy's Marketing Director, she helps oversee ad and sponsorship campaigns, content creation, social media management, and all things marketing.

The Tech Academy is a technology school that trains students in computer programming and web development. They are the proud recipient of SwitchUp.Org's and CourseReport.Com's Best Coding Boot Camp award and were named the "World's Greatest Code School" by How2Media.



The Tech Academy offers a wide range of services including:
Coding boot camps
Customized training classes for companies and groups
Advanced developer training
Software development
Staffing
And more…
Visit
learncodinganywhere.com
to find out more.